InAsset – SaaS Asset Management
Asset management is often an onerous, overwhelming experience through the numerous interrelated systems that are commonly difficult to integrate. Add (unexpected) maintenance, complex billing processes, customer inquiries, and the need to steer on top, and it quickly becomes clear that traditional methods are not reliable and scalable on larger asset portfolios.
We provide a one-touch, plug-and-play asset management solution for heat suppliers, real estate facility management, and housing corporates. Our platform is scalable and stable through modern IT infrastructure: Containerized microservice applications, container orchestration, where possible cloud-native code, API management, operating on cloud data warehouses, and machine learning being used throughout.
As to enable you to minimise cost-to-serve, streamline invoicing, automate steering, and control maintenance activities.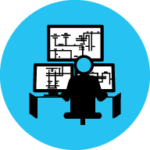 Exploitation management
Applying our machine learning products, assets are steered towards strategic goals. This helps operators and SCADA systems to optimise production based on fuel price, CO2 targets, and other organisational goals. Our smart hardware can further help detect supply issues and imminent failure before a customer even notices an issue.
Invoicing and Customer support
By automated metering, cost allocation, and invoicing, complex service transparency becomes a zero-touch ordeal for real estate companies and tenants.
In addition, cognitive machine learning services such as our WhatsApp chatbot allow for self-service chat on typical repetitive administrative inquiries. This reduces the load on existing customer service staff.
Tenants and real estate companies are provided further transparency through dashboards, and data processes are GDPR-compliant.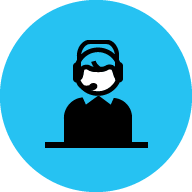 Maintenance information management
Maintaining an accurate asset management database is a continuous effort. We take human fallibility out of the equation by automating changes to the database through machine learning – maintenance activities are automatically recorded and changes to the asset records are modified accordingly, with little human intervention required.
Through the transparent and accurate asset information provided on a granular level, customer support can quickly and easily determine which actions they should put in motion in case of a breakdown. A side benefit is that maintenance crews have less discretion on how to approach a maintenance activity, thereby keeping costs under control.